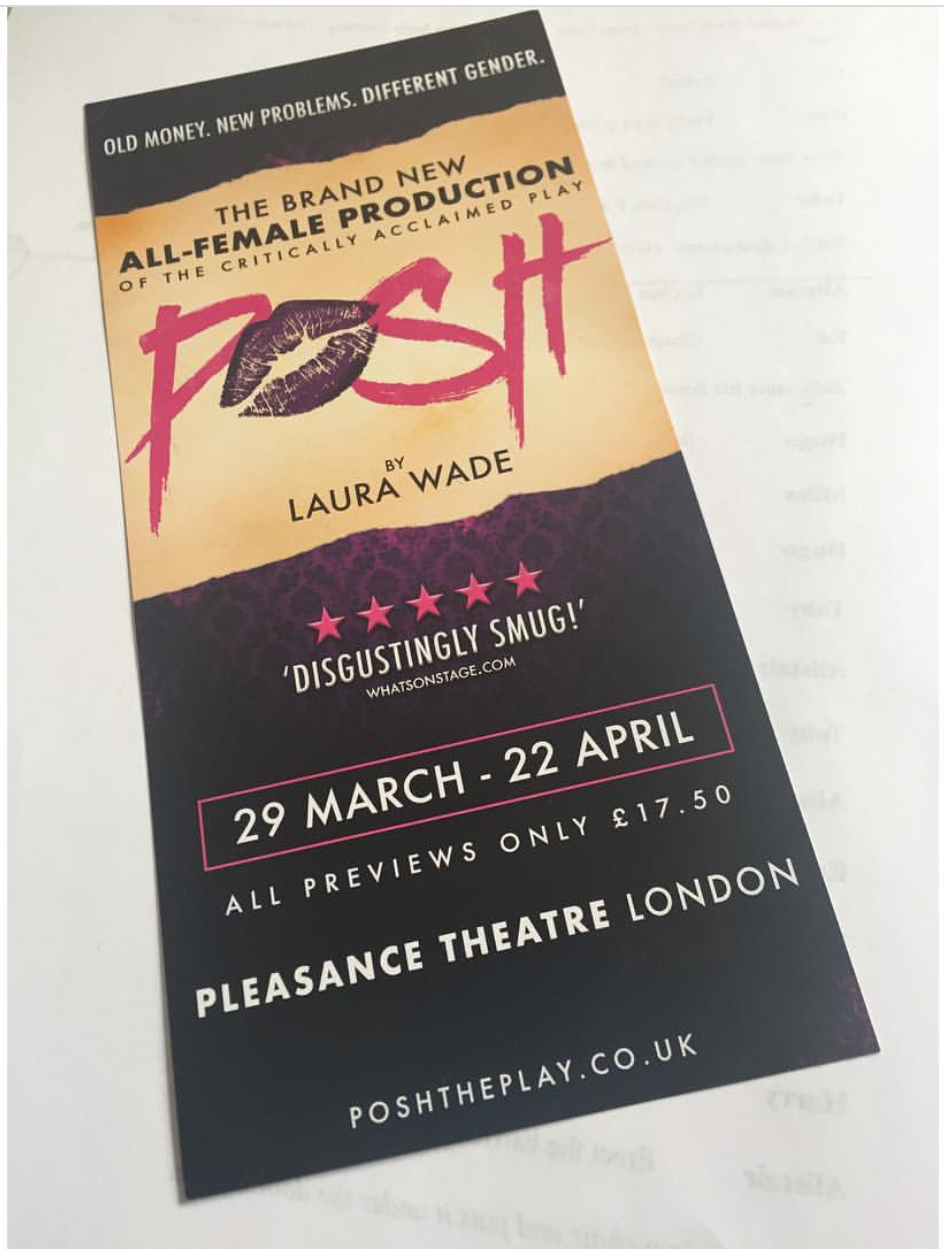 Fans of 'The Riot Club' are in luck. 'Posh', starring MACY NYMAN, is an all female re-imagining of the original stage production from Laura Wade.
The most enticing publicity we've seen if from Macy herself; "If you want to see a vegan eat Foie Gras, a Ten Bird Roast and two Eton Messes then you should come and see this". We're in.
The show opens on March 29th and runs until the 22nd of April, for more information visit the website.
LOCATION
Pleasance Theatre, Carpenters Mews, North Road, London, N7 9EF