January
See our talented Kevin Bishop in Lady Windermere's Fan at the Vaudville Theatre now!
Lady Windermere has her suspicions that her husband of just under two years is having an affair with another woman. After he denies her allegations, she decides to invite the woman in question to her 21st birthday party. As anger takes over, Lady Windermere's Fan tells of a marriage marrs by lies and secrecy.
For tickets, click here.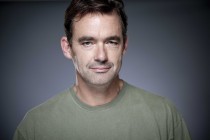 Catch our Richard Lintern in the brand new series of Silent Witness on BBC One!
If you missed the first episode (how could you?!) click here to catch up!
Showing Posts 1 - 3 of 3