The link has been emailed to people on your list.
You can close this window by clicking "ok" below. From there, you can continue to view this artist, or leave the page.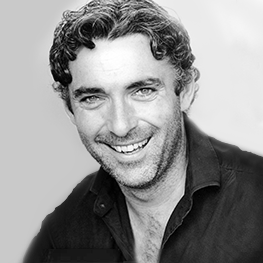 An Excellent Range. Deep and Serious with Gravitas or Bright and Upbeat. A Natural Northerner
About Mark
Mark was born in Newcastle and started as a stand-up comedian before winning a scholarship to drama school.
Mark's Credits
Tina and Bobby
The Damned United
Coronation Street
Waterloo Road
Casualty
The Roman Mysteries
Your filters will appear in here. To remove a filter, click the 'x'
Commercial, Light, Friendly, Smooth
Commercial, Warm, Everyman, Friendly, Reassuring
Commercial, Cool, Natural, Assured
Commercial, Contemporary, Gravelly, Cool
Commercial, Warm, Smooth, Reassuring
Commercial, Bold, Bright, Upbeat
Commercial, Conversational, Bright, Lively, Excited, Familiar
Commercial, Deep, Serious, Gravitas
Geordie, Newcastle, Tyneside
Commercial, Conversational, Lad, Electrician, Everyman, Regional
Commercial, Cool, Informative, Upbeat
Documentary, Hard, Intense, Dramatic
Peter James Dead Like You
Commercial, Deep, Guttural, Hard
Commercial, Friendly, Upbeat, Smooth
Commercial, Bright, Warm, Excited
Commercial, Reassuring, Soothing, Sincere, Friendly, Genuine
Commercial, Bright, Warm, Excited
Commercial, Guttural, Slow, Deliberate, Dramatic
Commercial, Gravitas, Deep, Guttural
Promo, Upbeat, Engaging, Everyman, Confident
Promo, Intense, Dramatic, Hard, Aggressive
Commercial, Serious, Informative, Authoritative
Commercial, Serious, Dramatic, Conversational
Bear Grylls Born Survivor
Promo, Serious, Gravitas, Moody, Cool, Throaty
Promo, Engaging, Serious, Intense
Documentary, Dramatic, Energetic, Exciting
Promo, Upbeat, Energetic, Informative
Documentary, Engaging, Authoritative, Informative
Promo, Dramatic, Cool, Intense
Promo, Guttural, Gravitas, Relaxed, Inviting

Commercials

Acting

Promos

Documentary