The link has been emailed to people on your list.
You can close this window by clicking "ok" below. From there, you can continue to view this artist, or leave the page.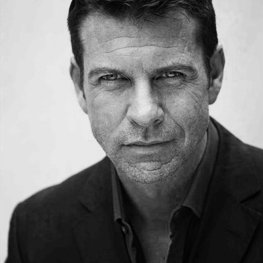 Deep, Rich, Smooth & Relaxed 35+
About Lloyd
Lloyd can do a fantastic American accent, you may remember him from 'Monarch of The Glen' & 'Miss Potter'.
Lloyd's Credits
Apollo 18
Miss Potter
Get the Picture
The Republic of Love
Monarch of the Glen
Your filters will appear in here. To remove a filter, click the 'x'
RP ('Received Pronunciation'), Straight
Game, Showreel, Character, Acting
Commercial, Clear, Authoritative, Informative
British Gas Price Promise
Commercial, Conversational, Natural, Genuine
RP ('Received Pronunciation')
Commercial, Cool, Moody, Understated
RP ('Received Pronunciation')
Commercial, Excited, Hard
Commercial, Friendly, Charming, Everyman
Commercial, Friendly, Smooth, Informative
Commercial, Gravitas, Cool, Authoritative
Commercial, Hard, Upbeat, Cheesy
Commercial, Humour, Informative, Friendly
Commercial, Intense, Dramatic
Commercial, Mellow, Conversational
Commercial, Sexy, Deep, Conversational, Cool, Authoritative
Commercial, Smooth, Gravitas, Authoritative
Commercial, Strong, Authoritative
Commercial, Smooth, Relaxed
RP ('Received Pronunciation'), Straight
Commercial, Soft, Slow, Relaxed
Corporate, Informative, Gravitas
Game, Gameshow Host, Cheesy, Loud
Game, Detective, Thoughful, Inquisitive
Game, Guard, Wizard, Dumb, Angry
Game, Army Colonel, Authoritative
RP ('Received Pronunciation')
Commercial, Warm, Reassuring, Friendly
RP ('Received Pronunciation')
Commercial, Warm, Rich, Smooth, Genuine
Commercial, Warm, Reassuring, Conversational
Documentary, Natural, Engaging, Intriguing
Documentary, Genuine, Compassionate, Friendly
RP ('Received Pronunciation')
Promo, Dark, Serious, Dramatic, Intense
Commercial, Soft, Relaxed, Soothing, Assured
Acting, Conversational, Soft

Acting

Commercials