The link has been emailed to people on your list.
You can close this window by clicking "ok" below. From there, you can continue to view this artist, or leave the page.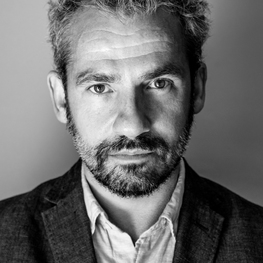 Young, Northern and Cool with an air of Strong Authority. 30-40
About Kieran
Kieran was born in Rochdale. He lives in the West End so can get to central London studios very easily. You may recognise Kieran as 'Andy' from the recent Kay Mellor BBC series 'The Syndicate'.
Kieran's Credits
Cracker
Vera
Nine Songs
24 Hour Party People
Band of Brothers
Your filters will appear in here. To remove a filter, click the 'x'
Showreel, Cool, Commercial
Commercial, Showreel, 25, 35
Commercial, Warm, Smooth, Uplifting
Commercial, Energy, Excitement, Smooth
Commercial, Soft, Warm, Reassuring
Commercial, Friendly, Conversational, Honest, Genuine
Commercial, Warm, Relaxed, Natural, Everyman
Commercial, Upbeat, Bright, Energy
Commercial, Natural, Cheeky, Cheerful
Promo, Cool, Upbeat, Energetic, Bloke, Everyman
Promo, Energetic, Upbeat, Hard Sell
Commercial, Serious, Straight, Conversational
Commercial, Bright, Informative
Commercial, Conversational, Natural, Serious
Commercial, Conversational, Relaxed, Natural
Commercial, Endline, Soft, Smooth, Warm
Promo, Hard, Cool, Energetic, Dramatic
Ch5 Worlds Busiest Airport
Promo, Upbeat, Energetic, Excited
Commercial, Everyman, Warm, Natural
Commercial, Excited, Upbeat, Enthusiastic
Commercial, Friendly, Deep, Husky
Commercial, Moody, Cool, Relaxed, Natural
Commercial, Natural, Bright, Bubbly, Friendly
Commercial, Smooth, Friendly
Commercial, Straight, Everyman, Husky
Commercial, Upbeat, Warm, Friendly
Commercial, Warm, Reassuring, Smooth, Friendly
Documentary, Conversational, Upbeat, Energetic
Commercial, Regional, Lively, Bright
Promo, Energetic, Upbeat, Epic
Corporate, Serious, Authoritative, Informative, Direct
Corporate, Informative, Regional, Everyman, Assured
Documentary, Upbeat, Lively, Enthusiastic
The Revolution Will Not Be Televised
Documentary, Lively, Ironic, Energetic
Corporate, Informative, Smooth, Dulcet
Promo, Informative, Upbeat, Fast Read
Five International Boxing
Promo, Dramatic, Engaging, Cool
Documentary, Dramatic, Excited, Enthusiastic
Promo, Serious, Smooth, Upbeat, Bright
Documentary, Serious, Everyman, Assured, Genuine
Promo, Excited, Lad, Upbeat
Promo, Excited, Enthusiastic, Upbeat
Promo, Upbeat, Energetic, Friendly, Conversational
Commercial, Conversational, Authoritative
Promo, Dramatic, Intense, Fast
Promo, Fun, Fast Read, Bright, Friendly
Promo, Dramatic, Excited, Cool
Documentary, Energy, Upbeat, Funny
Promo, Conversational, Natural, Happy, Informational
Documentary, Informative, Wild, Energy
Documentary, Energetic, Dynamic, Wild
Documentary, Bright, Informative, Energy
Fat Families Second Helpings
Documentary, Informative, Dark, Intriguing
Documentary, Sincere, Caring, Dramatic
Documentary, Upbeat, Excited
Documentary, Dramatic, Serious, Lively, Warm, Engaging
Documentary, Serious, Engaging, Sincere, Melancholy
Documentary, Enthusiastic, Bright, Upbeat
Comedy Xtra 2 and a Half Men
Promo, Upbeat, Bright, Happy
Comedy Xtra Sex in the City
Promo, Upbeat, Informative, Chatty
Promo, Bright, Upbeat, Friendly
Promo, Upbeat, Genuine, Bright, Excited

Commercials

Documentary

Promos

Corporate

Acting