The link has been emailed to people on your list.
You can close this window by clicking "ok" below. From there, you can continue to view this artist, or leave the page.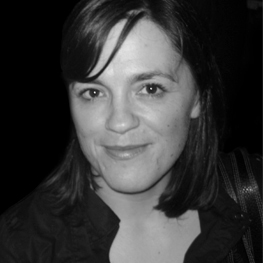 Friendly Commercial Voice with Silky Smooth Tones. 30-45
About Jessica
Jess is never too far from a studio in the West End of London so she is always around for your last minute recordings.
Jessica's Credits
Documentary:
Crime Files - Discovery
Jean Tierry/Michael Jackson/Tom Cruise - Flashback
Frankie Howerd - Visual Voodoo

Your filters will appear in here. To remove a filter, click the 'x'
Commercial, Upbeat, Promo
Conversational, Cool, Friendly
Commercial, Warm, Smooth, Rich, Deep
Commercial, Rich, Strong, Authoritative, Deep, Powerful
Commercial, Bold, Authoritative, Conversational, Honest
Character, Straight, Direct, Authoritative
Documentary, Conversational, Relaxed, Engaging, Bright, Friendly
Commercial, Soft, Warm, Delicate, Conversational
Commercial, Conversational, Light, Bright, Reassuring, Warm
Commercial, Friendly, Warm, Reassuring
Commercial, Bright, Light, Friendly, Legal
Documentary, Natural, Warm, Bright
Promo, Sexy, Sultry, Smooth
Sky News Autumn Statement
Serious, Thoughtful, Straight
Promo, Straight, Informative, Authoritative
Promo, Cool, Drama, Confident
Promo, Upbeat, Chatty, Fast, Fun
Commercial, Happy, Mid Range, Confident
Happy Birthday Shakespeare
Commercial, Breathy, Dreamy
Commercial, Upbeat, Big, Confident
Commercial, Smooth, Bright, Confident, Strong
Commercial, Cheerful, Fun, Bright
Promo, Heartfelt, Reassuring, Warm
Promo, Confident, Smooth, Rich
Promo, Sexy, Playful, Fun
Commercial, Perky, Fresh, Cheerful
BBC Women on the Frontline
Promo, Smooth, Serious, Authoritative, Heartfelt
Commercial, Friendly, Deep, Fresh
Commercial, Cool, Attitude
Commercial, Soft, Sexy, Smooth, Seductive
Commercial, Informative, Smooth
Commercial, Informative, Husky, Seductive
Commercial, Smooth, Resonance, Cool
Commercial, Bright, Husky, Upbeat
Commercial, Smooth, Deep, Sensual
Commercial, Smooth, Relaxing, Gentle
Documentary, Bright, Engaging, Smooth
There's No Taste Like Home
Documentary, Bright, Narrative, Informative
Documentary, Engaging, Smooth
Promo, Smooth, Authoritative
Sex in the City Comedy Central
Promo, Deep, Sexy, Rich, Authritative
Promo, Rich, Intriguing, Dramatic

Promos

Documentary

Commercials