The link has been emailed to people on your list.
You can close this window by clicking "ok" below. From there, you can continue to view this artist, or leave the page.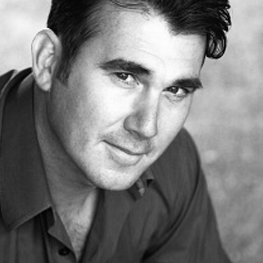 Confident & Warm Native Yorkshire. 35+
About Ian
Ian is a great singer and has starred in a number of classic British television programmes- you may recognise him as 'Howard Bellamy' in 'Doctors' or as 'Patrick Spiller' in 'Casualty'.
Ian's Credits
Chicago
Blue Murder
Where The Heart Is
Black Beauty
Emmerdale
Your filters will appear in here. To remove a filter, click the 'x'
Documentary, Narration, Light
Commercial, Upbeat, Friendly, Warm
Commercial, Light, Bright, Enthusiastic
Promo, Bright, Upbeat, Regular Guy
Promo, Bold, Energy, Regular Guy
Frontline Battle Machines
Promo, Authoritative, Stern, Informative
Promo, Everyday Man, Relaxed, Flat
Commercial, Conversational, Telephone
Commercial, Smooth, Cool, Relaxing
Commercial, James Bond, Cool, Deep
Commercial, Comedy, Simple, Naive
Commercial, Fast Read, Endline
Promo, Hard, Strong, Energetic
Promo, Cool, Edgy, Hard, Authoritative
Promo, Hard, Cool, Attitude
Promo, Bright, Friendly, Informative
Promo, High Energy, Familiar, Natural, Genuine
Commercial, Warm, Friendly
Promo, Hard Sell, Edgy, Attitude, Dramatic
Promo, Upbeat, Hard Sell, Enthusiastic
Promo, Hard, Upbeat, Fast, Enthusiastic
Fast Read Boyfriend Straight
Character, Fast Read, Boyfriend, Conversational
Commercial, Car, Smooth, Cool
Commercial, Police Man, Copper, PC
Commercial, Straight, Assured, Everyman, Regional
Commercial, Smooth, Comedy, Humour
Commercial, Upbeat, Attitude, Cool
Commercial, Smooth, Soft, Cool, Relaxed
Commercial, Matter of Fact, Informative
Commercial, Hard, Gritty, Serious, Intense

Promos

Acting

Commercials