The link has been emailed to people on your list.
You can close this window by clicking "ok" below. From there, you can continue to view this artist, or leave the page.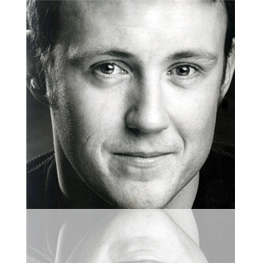 Natural Everyman to Hard Sell. Highly Commercial, Seriously Versatile. Comedy, Characters, Accents a plenty! 25-70.
About David
David is an experienced VO and can be heard on numerous BAFTA winning projects. Alongside appearing in West End musicals and writing and performing comedy, David also plays guitar, bass and piano. He has even done a spot of presenting.
David's Credits
Major Campaigns:
Sony
BT
Change4Life
Red Bull
Royal Mail
Jaguar

Your filters will appear in here. To remove a filter, click the 'x'
Showreel, Commercial, Cool, Warm, Smooth
Showreel, Versatile, Upbeat, Energetic, Manic, Fun, High Energy, Warm, Cool, Bright, Light, Fresh
Northern, RP ('Received Pronunciation'), Scottish, Straight, Various
Showreel, Warm, Friendly, Natural, Distinctive, Deep, Gravitas, Dynamic, RP, Northern, Knowledgeable, Cool, Comedic, Straight, Engaging, Versatile, 20s, 30s, 40+
Showreel, Rap, Comedic, Warm, Funny, Friendly, Versatile, 20s, 30s, 40+
Bolton, Cockney, Cornish, Cornwall, Devon, Dublin, East Midlands, Eastender, Edinburgh, English, Geordie, Irish, London, Newcastle, Northern, Northern Irish, Norwich, RP ('Received Pronunciation'), Scouse, Soft Liverpool, South London, Various, West Midlands, Yorkshire
Showreel, Commentator, Commercial, Upbeat, Versatile, Smooth, Dynamic, Excitable, Comedy, Sports
Australian, RP ('Received Pronunciation'), Straight, Various, Welsh
Showreel, Animation, Versatile
RP ('Received Pronunciation'), Straight
Commercial, Cool, Edgy, Conversational
Showreel, Versatile, Cool, Distinctive, Everyman, Neutral, Friendly, Assured, Warm, Smooth, Relaxed, Dad, Trustworthy, Natural, Accents, Conversational, Approachable
Geordie, Northern, RP ('Received Pronunciation'), Scottish, Scouse, South London, Straight
Double BAFTA Pencil Winner Showreel 2015-16
Showreel, Commercial, Animation, Character, Narration
Character, Acting, Comedy, Accent, Various, Kitchen, House
London, RP ('Received Pronunciation'), Russian, Straight, Various
Narrative, Narration, Characters, Acting
RP ('Received Pronunciation'), Straight, Various
Northern Narrative Showreel
Narrative, Narration, Characters, Acting
Comedy Character Showreel
Showreel, Character, Versatile, Comedy
Showreel, Games, Versatile
Commercial, Excited, Energetic, Commentator, Character
Commercial, Smooth, Cool, Deep
Showreel, Accents, Comedy
Legal Disclaimer Showreel
Legal, Disclaimer, Speed Read, Friendly, Conversational
London, Straight, Yorkshire
Promo, Light, Everyman, Smooth
Commercial, Appeal, Smooth, Sincere
Visa Contactless Everyday Britons
Commercial, Everyman, Natural, Character
Change4Life - Sugar Smart Cowboy
Commercial, Authoritative, Bold
Commercial, Shout, Bright, Upbeat
Commercial, Bright, Excited, Hard Sell
Commercial, Husky, Warm, Friendly
Commercial, Upbeat, Regular Guy, Everyday Man
Commercial, Comedy, Character, Bright, RP
RP ('Received Pronunciation'), Straight
Commercial, Comedy, Character, Bright, RP
RP ('Received Pronunciation'), Straight
Cadbury Dairy Milk Egg n Spoon
Commercial, Pathe, Silly, Posh
Pathe, RP ('Received Pronunciation')
Daily Maily Xmas Rewards Club
Commercial, Calm, Friendly, Warm
Commercial, Bright, Upbeat, Enthusiastic
Daily Mail Rewards Club 2
Commercial, Smooth, Friendly, Bright
Commercial, Smooth, Friendly, Bright
Commercial, Warm, Friendly, Reassuring
Legal, Reassuring, Smooth, Mid Range
Commercial, Mid Range, Reassuring
Commercial, Warm, Soothing, Relaxed, Natural
Commercial, Young, Light, Friendly
Commercial, Everyday, Britons, Conversational
London / Straight, Northern, Straight
Impression, Dark, Authoritative, Guttural
Accent, Comedy, Energetic, Loud
Commercial, Reassuring, Calm, Sincere
Commercial, Enthusiastic, Upbeat, Sincere, Friendly
Corporate Narration Smooth Friendly
Commercial, Soft, Friendly, Midrange
Commercial, Serious, Cool, Deep, Edgy
Commercial, Young, Midrange, Friendly
Commercial, Energetic, Excited, Upbeat, Loud
Commercial, Fast Read, Informative, Genuine
Commercial, Character, Miserable, Wacky
Enthusiastic, Bungee Instructor, Excited
Commercial, Smooth, Warm, Reassuring
Commercial, Gravitas, Midrange, Smooth
Commercial, Midrange, Friendly, Trustworthy
Commercial, Smooth, Relaxing, Friendly
Gangster, Gravelly, Deep, High, Posh, Game
American, New York, RP ('Received Pronunciation')
Sparta Ancient Wars Showreel
Game, Dramatic, Soldier, Angry, Authoritative
Animation, Character, Comedy
Commercial, Young, Enthusiastic, Upbeat
Commercial, Midrange, Smooth, Warm
Commercial, Bright, Upbeat, Informative, Endline
Commercial, Young, Character, Friendly
Commercial, Excited, Enthusiastic, Hushed, Young
RP ('Received Pronunciation')
Commercial, Excited, Friendly, Crazy, Wacky
Royal Mail We Love Parcels
Commercial, Slow, Husky, Warm, Reassuring, Heartfelt, Smooth
Commercial, Serious, Charity, Warm, Heartfelt
Animation, Character, Brash, Comedy, Conversational, Fun
American, RP ('Received Pronunciation'), Straight, Welsh
Commercial, Smooth, Slow, Relaxed, Warm, Reassuring
Commercial, Character, Conversational, Md Range, Regular Guy, Impressed
Commercial, Cheerful, Jolly, Friendly
Legal, Fast, Soft, Smooth
Commercial, Upbeat, Wacky, Energetic, Hard Sell
RP ('Received Pronunciation')
Legal, Disclaimer, Speed, Friendly Conversational
Legal, Speed Read, Midrange, Conversational, Cool
Commercial, Soothing, Character, Relaxed, Mid Range
RP ('Received Pronunciation'), Spanish
Commercial, Smooth, Relaxed, Informative

Commercials

Promos

Animations

Games

Documentary