The link has been emailed to people on your list.
You can close this window by clicking "ok" below. From there, you can continue to view this artist, or leave the page.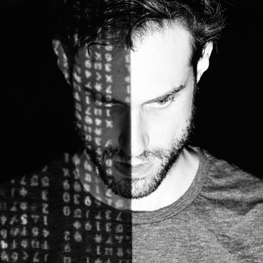 Arguably Britain's most celebrated Beatboxer and SFX Vocalist. Naturally Smooth Natural Tones and Versatile 20-60.
About Darren
Darren Foreman, pka Beardyman, has captivated the world with his iconic beatboxing skills. BBC1 have described and credited him as "King of Sound, Ruler of Beats...Ninth level sound wizard".
Darren's Credits
Headliner of Main Stages at Boutique Festivals and other major festivals globally.
Global Top 10 hit in 2014 with Fatboy Slim: 'Eat Sleep Rave Repeat'.
Sold out shows at venues such as London's Koko Club.
BBC Comedy Prom
TED Talk - The Polyphonic Me

Your filters will appear in here. To remove a filter, click the 'x'
Showreel, Energy, Soft, Deep, Smooth
Showreel, Energy, Soft, Deep, Character
Showreel, Character, SFX, Beatbox
Beatbox, Singing, Character, Music
All Creatures Great and Stuffed
Documentary, Soft, Low, Quirky
Commercial, Cool, Calm, Deep
Commercial, Bright, Energetic, SFX
North London, RP ('Received Pronunciation'), Straight
Commercial, Serious, Authoritative, Character
London / Straight, Northern, Straight
Documentary, Informative, Warm, Rich
Documentary, Informative, Resonance, Warm
Commercial, Cool, Dark, Dramatic
Character, Nerdy, RP, Posh
RP ('Received Pronunciation')
Commercial, Warm, Friendly, Deep
Commercial, Upbeat, Warm, Friendly
Commercial, Funny, Dynamic, Quirky
Promo, Comedy, Deep, Character
Poetic, Soft, Deep, Thoughtful, Poem

Promos