The link has been emailed to people on your list.
You can close this window by clicking "ok" below. From there, you can continue to view this artist, or leave the page.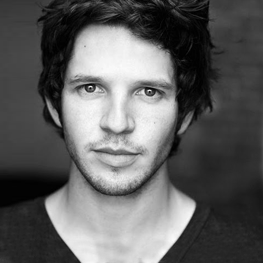 Fresh, Young, Rich, Guttural, Guy Next Door. 25 - 40
About Damien
A fantastic young actor with a natural, honest delivery.
Damien's Credits
Suspects
Ripper Street
Being Human
National Theatre Live
Your filters will appear in here. To remove a filter, click the 'x'
Straight/ RP Commercial Showeel
RP ('Received Pronunciation'), Straight
Commercial, Sincere, Smooth, Natural
Commercial, Soft, Gentle, Heartfelt
RP ('Received Pronunciation')
Commercial, Bright, Upbeat, Cheerful
RP ('Received Pronunciation')
Commercial, Cool, Young, Upbeat
Commercial, Cool, Smooth, Edgy
Commercial, Bright, Authoritative, Cool
Commercial, Inspiring, Uplifting, Warm
Documentary, Informative, Serious
RP ('Received Pronunciation')
Documentary, Serious, Smooth, Relaxed, Engaging
Promo, Serious, Dramatic, Gravitas, Authoritative, Stern, Assured
Interview, Straight, Natural, Conversation, Conversational
Interview, Straight, Natural, Conversation, Conversational
RP ('Received Pronunciation'), Straight
Commercial, Natural, Regular Guy, Guttural
Commercial, Friendly, Reassuring, Warm
Commercial, Reassuring, Friendly, Warm
Commercial, Upbeat, Cool, Authoritative
Commercial, Cool, Inspiring, Rich
Commercial, Inspiring, Rich, Cool
Commercial, Bright, Friendly, Relaxed, Gravitas
Commercial, Soft, Guttural, Relaxed

Commercials