The link has been emailed to people on your list.
You can close this window by clicking "ok" below. From there, you can continue to view this artist, or leave the page.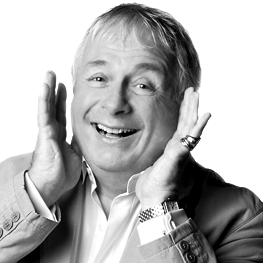 Larger than Life and Bags of Fun
About Christopher
Biggins was voted "King of the Jungle 2007" by viewers of "I'm a Celebrity Get Me Out Of Here". Chris was born in Lancashire.
Christopher's Credits
Chitty Chitty Bang Bang - Theatre
Bad Girls
Absoultely Fabulous
French & Saunders
Your filters will appear in here. To remove a filter, click the 'x'
Commercial, Big, Energy, Posh
RP ('Received Pronunciation')
Character, Loud, Fast, Emotional, Distressed
Commercial, Character, Angel, Rich
RP ('Received Pronunciation')
Commercial, Chatty, Bright, Informative
RP ('Received Pronunciation'), Straight
Conversational, Comedy, Fun, Informative
RP ('Received Pronunciation'), Straight
Character, Attitude, Conversational, Energetic
Commercial, Excited, Comedy, Camp
RP ('Received Pronunciation')

Commercials