The link has been emailed to people on your list.
You can close this window by clicking "ok" below. From there, you can continue to view this artist, or leave the page.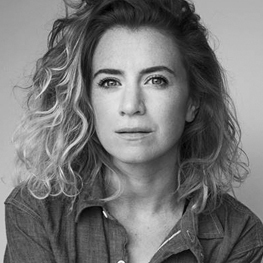 Caitlin grew up just outside of Boston, Massachusetts. Caitlin is an experienced actress whose television includes Aeris, Coronation Street & Shameless.
About Caitlin
Caitlin grew up in Massachusetts and Boston. Caitlin has performed in many theatre productions including 'Hay Fever' in which she played 'Sorel Bliss'.
Caitlin's Credits
Starwars Battlefront (Video Game)
Horizon: Zero awn (Video Game)
Lego Marvel Super Heroes (Video Game)
Coronation Street
Shameless
Your filters will appear in here. To remove a filter, click the 'x'
Characters, Animation, Energetic, Bright, Fresh
American, London, RP ('Received Pronunciation')
English Commercial Showreel 25+
Documentary, Engaging, Slow, Young, Fresh
Narration, Documentary, Natural, Light
RP ('Received Pronunciation'), Straight
Narration, Documentary, Natural, Light
Commercial, American, Energy, Young, Light
Commercial, Laidback, Informative, Smooth
Commercial, Energy, Upbeat, Festival
Commercial, Soft, Warm, Straight
Commercial, Soft, Straight, Happy
Commercial, American, Soft, Sexy
Commercial, Bright, Happy
Commercial, Soft, Straight, Bright
Commercial, Straight, Smooth, Cool
Commercial, Straight, Smooth, Gentle, Inviting
Commercial, Young, Conversational, Soft
Commercial, Young, Bright, Friendly
Documentary, Straight, Smooth, Enticing
Poem, Young, Gentle, Poetic
Commercial, Southern, Soft, Dreamy, Smooth, Silky
Commercial, Conversational, Serious, Engaging
Commercial, Light, Upbeat, Soft
Commercial, Friendly, Conversational, Relaxed, Natural
Commercial, Chirpy, Upbeat, Young, Happy, Friendly
Commercial, Serious, Slow, Downbeat
Commercial, Bright, Husky, Fun
Commercial, Young, Fresh, Upbeat
Commercial, Young, Cool, Bright
Commercial, Young, Soft, Conversational
American, Southern, Texan
Promo, Husky, Low, Dramatic
Commercial, Young, Selly, Upbeat

Animations