The link has been emailed to people on your list.
You can close this window by clicking "ok" below. From there, you can continue to view this artist, or leave the page.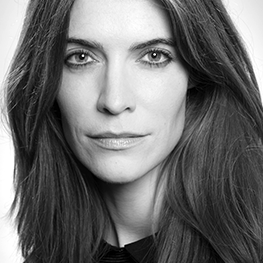 Sultry, Authoritative, Friendly, Versatile. Native Northern Irish. 25-40
About Aislinn
Aislinn was born in Newry, County Down, Northern Ireland. Shortly to be seen as Boudica, in 'Eight Days That Made Rome' on Ch5, you may also recognise Aislinn as 'Miriam' in the supernatural drama 'Chosen'.
Aislinn's Credits
8 Days That Made Rome
Spotless
New Tricks
Secret Diary of a Call Girl
Murphy's Law
Afterlife
Father Ted
Last Orders
Your filters will appear in here. To remove a filter, click the 'x'
Northern Irish, Southern Irish, Straight
Promo, Smooth, Soft, Sincere
Promos, Soft, Smooth, Dreamy
Promo, Ethereal, Smooth, Dreamlike
Promo, Warm, Seductive, Intimate
Commercial, Bright, Light, Upbeat
Commercial, Warm, Friendly, Trustworthy
Narration, Soft, Sincere, Calm
Haunting In Connecticut 2
Promo, Dark, Mysterious, Soft, Eerie
Promo, Dark, Dramatic, Horror
Promo, Dark, Dramatic, Intense
Promo, Warm, Friendly, Engaged
Promo, Straight, Warm, Soothing, Warm
Promo, Bright, Cheerful, Friendly
Promo, Sultry, Husky, Mysterious
RP ('Received Pronunciation')
Commercial, Bubbly, Enthusiastic, Bright
Promo, Mysterious, Serious, Smooth, Authoritative
Documentary, Serious, Informative, Matter Of Fact
Promo, Breathy, Soft, Sinister, Cool
Promo, Soft, Delicate, Serious
RP ('Received Pronunciation')
Promo, Soft, Breathy, Dreamy, Smooth, Sexy
Promo, Soft, Sexy, Sultry
Promo, Bright, Light, Cheeky
Promo, Smooth, Low, Serious
Promo, Soft, Smooth, Warm, Happy
Commercial, Soothing, Relaxed, Smooth, Sultry
Commercial, Friendly, Informative, Soft
Promo, Dark, Sinister, Breathy
RP ('Received Pronunciation')
Promo, Warm, Heartfelt, Soft
RP ('Received Pronunciation')
Promo, Assured, Authoritative, Soft
RP ('Received Pronunciation')
Sainsburys Brand Match Reminder
Commercial, Upbeat, Bright, Friendly
Promo, Warm, Rich, Smooth, Soft
Promo, Inviting, Gentle, Smooth, Calming
Promo, Soft, Dreamy, Smooth, Warm
Promo, Soft, Dramatic, Downbeat, Sombre, Melancholy
Corporate, Soft, Hushed, Enticing
Promo, Authoritative, Enticing, Soft
Daily Mirror Slimming World
Commercial, Soft, Genuine, Direct
Commercial, Smooth, Bright, Friendly
Beasts of the Southern Wild
Promo, Soft, Delicate, Gentle
Commercial, Whisper, Breathy
Commercial, Upset, Crying, Character, Smooth, Assured, Soothing
Commercial, Natural, Breathy, Dreamy, Soft, Sexy
Commercial, Friendly, Smooth, Relaxed, Natural
Commercial, Playful, Character, Flirt, Excited
Commercial, Relaxing, Smooth, Direct
Commercial, Natural, Conversational, Angry
Promo, Soft, Emotive, Authoritative
Commercial, Soft, Seductive, Friendly
Commercial, Warm, Friendly, Playful
Commmercial, Chatty, Light
Promo, Friendly, Soft, Disc Jockey
Promo, Soothing, Soft, Dreamy
Promo, Breathy, Whisper, Soft, Mysterious
Commercial, Soft, Light, Glowing
Promo, Friendly, Warm, Soft
Promo, Smooth, Soft, Warm

Promos

Acting

Commercials

Documentary

Corporate