The link has been emailed to people on your list.
You can close this window by clicking "ok" below. From there, you can continue to view this artist, or leave the page.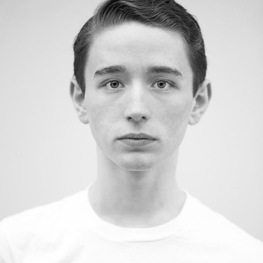 Preston's Confidence, Intelligence and Natural ability allow him to take direction like a Pro. 16 - 21
About Preston
Preston has been a professional voice over since he was a child, working numerous animations. Now over 16 he no longer needs a child's license to work.
Preston's Credits
Peter Cronk in Doc Martin
Eustace in Crooked House
Ben & Holly's Magic Kingdom (Voice)
3rd & Bird (Voice)
Run Fat Boy Run
Mr Bean's Holiday
Your filters will appear in here. To remove a filter, click the 'x'
RP ('Received Pronunciation'), Straight
Commercial, Child, Teen, Conversatonal, Character
RP ('Received Pronunciation')
Commercial, Kid, Serious, Reflective
Commercial, Teen, Serious, Reflective
Commercial, Student, Informative, Clear
RP ('Received Pronunciation')
Commercial, Informative, Inspiring, Friendly
RP ('Received Pronunciation')
Commercial, Student, Enthusiastic, Driven
Promo, Upbeat, Clear, Energy
Sun Sex Suspicious Parents
RP ('Received Pronunciation')
Ben & Holly's Little Kingdom
Animation, Kids, Happy, Upbeat, Giggly, Bright
RP ('Received Pronunciation')

Animations