The link has been emailed to people on your list.
You can close this window by clicking "ok" below. From there, you can continue to view this artist, or leave the page.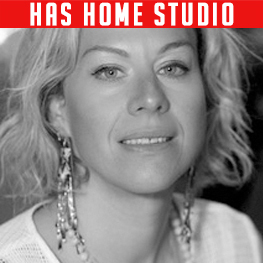 Natural Warmth with Smooth, Rich, Honest Tones. 30 - 45
About Lucy
Lucy is a dedicated voice artist with fantastic experience in the industry. She can deliver natural conversational reads right through to upbeat commercial reads.
Lucy's Credits
Past Campaigns Include;
Garnier
Debenhams
Sure
George ASDA

Your filters will appear in here. To remove a filter, click the 'x'
Showreel, Commercial, Various
Commercial, Showreel, Deep, Sexy, Pushed, Authoritative
Showreel, Radio Imaging, Upbeat, Cool
Commercial, Showreel, Music, Cool, Upbeat, Deep, Sexy, Authoritative
Promo, Dramatic, Tense, Intriguing
Commercial, Warm, Smooth, Soft
Commercial, Light, Friendly, Bright
Commercial, Assured, Friendly, Warm
Commercial, Edgy, Bright, Light
Documentary, Informative, Dramatic, Narrative
Commercial, Light, Bright, Punchy
John Legend Darkness and Light
Commercial, Conversational, Soft, Genuine
Poem, Soft, Sombre, Smooth
Documentary, Upbeat, Cool, Contemporary
Commercial, Upbeat, Bright, Punchy
Commercial, Upbeat, Energy, Bright
Commercial, Smooth, Cool, Upbeat
Documentary, Light, Friendly, Humurous
Character, Poem, Sombre, Soft
Commercial, Laidback, Smooth, Sexy
Commercial, Cool, Smooth, Sexy
Commercial, Bright, Light, Smooth
Commercial, Cool, Edgy, Upbeat
Commercial, Bright, Happy, Conversational
Commercial, Soft, Sexy, Smooth
Character, Adoring, Conversational, Dreamy
Commercial, Deep, Soft, Friendly, Rich
Commercial, Authoritative, Strong, Assured, Reassuring
Commercial, Upbeat, Hard Sell, Excited
Commercial, Cool, Energetic, Upbeat
Commercial, Relaxed, Conversational, Light, Friendly, Smooth
Commercial, Smooth, Light, Conversational, Genuine
Debenhams New Season Ends Tomorrow
Commercial, Bright, Friendly, Resonance
Debenhams New Season Launch
Commercial, Smooth, Warm, Rich
Commercial, Relaxed, Soothing, Smooth
Commercial, Energetic, Cheerful, Lighthearted, Conversational
Fyfe Dangerfield Fly Yellow Moon
Commercial, Warm, Soothing, Soft, Welcoming
Garnier No Streaks Bronzer
Commercial, Soft, Husky, Light
Commercial, Enthusuastic, Engaing, Friendly, Bright, Nuatural
Commercial, Cool, Rich, Natural
Commercial, Dramatic, Honest, Cheerful, Husky
Commercial, Husky, Sexy, Friendly, Conversational
Commercial, Authentic, Relaxed, Conversational
George Michael Symphonica
Commercial, Cool, Deep, Smooth
Commercial, Low, Soft, Breathy, Husky
Commercial, Trustworthy, Familiar, Warm, Reassuring
Commercial, Upbeat, Commercial, Epic
John Legend Ordinary People
Commercial, Dreamy, Soothing, Smooth
Commercial, Bright, Happy, Friendly
Commercial, Smooth, Soothing, Rich, Etheral
Commercial, Lively, Upbeat, Cheerful, Happy
Commercial, Upbeat, Cool, Hard Sell, Energetic
Commercial, Upbeat, Hard Sell, Commercial
Commercial, Dark, Dramatic, Intense, Deep, Rich, Smooth
Commercial, Conversational, Reassuring, Upbeat, Sexy
Commercial, Deep, Rich, Cool
Mark Owen Art of Doing Nothing
Commercial, Grand, Commercial, Warm, Honest
Max Factor Colour and Gloss
Commercial, Upbeat, Light, Exciting, Intense
Commercial, Natural, Light, Friendly, Relaxed, Conversational
Commercial, Uplifting, Enticing, Smooth, Resonance
Commercial, Upbeat, Lively, Bright, Friendly
Commercial, Deep, Husky, Raspy, Epic
Commercial, Authoritative, Straight, Genuine, Friendly
Commercial, Deep, Rich, Smooth, Resonance
The Saturdays On Your Radar
Commercial, Light, Friendly, Happy, Upbeat, Excited
Commercial, Conversational, Natural, Rich
Commercial, Sexy, Husky, Soft, Dreamy
Documentary, Enticing, Dramatic, Serious, Deep, Husky
Worlds Toughest Driving Test
Documentary, Exciting, Energetic, Intense, Dramatic
Documentary, Enticing, Upbeat, Lively, Confident
Barefoot Contessa Back to Basics
Promo, Conversational, Bright, Friendly
Promo, Cool, Upbeat, Dramatic, Engaging, Tension
Promo, Sexy, Sultry, Cheeky, Fun
Promo, Grand, Resonance, Lively, Happy
Promo, Dramatic, Cool, Intense, Deep
Promo, Serious, Engaging, Authoritative, Assured
Promo, Cool, Dramatic, Rich, Smooth
Promo, Serious, Dramatic, Resonance, Gravitas
Promo, Cool, Dramatic, Epic, Hard Sell
Promo, Light, Charming, Friendly
Promo, Understated, Deep, Cool
Promo, Warm, Soft, Heartfelt
Promo, Commercial, Hard Sell, Deep, Smooth, Cool, Edgy, Imaging
Commercial, Smooth, Rich, Deep, Husky, Cool
Commercial, Grand, Dramatic, Cool, Commercial
Commercial, Bright, Conversational, Natural
Commercial, Slow, Soothing, Soft
Strictly Come Dancing Celebrity Trial
Promo, Bright, Friendly, Inspiring, Call to Arms
Strictly Come Dancing Ep2
Promo, Light, Upbeat, Perky
Commercial, Breathy, Sultry, Rich
Commercial, Rich, Warm, Smooth, Resonance, Dramatic
Commercial, Bright, Inspirational, Cheerful
Documentary, Light, Engaging, Friendly
Character, Yoga Instructor, Deep, Smooth, Rich, Relaxing, Soothing
Commercial, Cool, Edgy, Matter of Fact, Flat
Commercial, Light, Conversational, Natural
Commercial, Friendly, Chatty, Relaxed, Warm
Commercial, Poetic, Gentle, Soft
Commercial, Deep, Sexy, Cool, Rich, Authoritative

Commercials

Promos