The link has been emailed to people on your list.
You can close this window by clicking "ok" below. From there, you can continue to view this artist, or leave the page.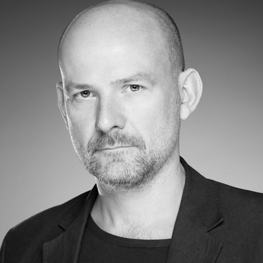 From Strong and Smooth to Warm and Friendly, Highly Commercial. Southern and Northern Irish
About Paul
Paul was born in Dublin, worked and studied in Belfast for many years and now lives in West London. You may recognise Paul from 'The Inspector Lynley Mysteries' in which he plays 'Lafferty' ' or as 'Mikey' in the film 'On the Edge'.
Paul's Credits
Worked at National Theatre, Royal Court, RSC and Donmar Warehouse.
Film&TV Includes: Whitechapel, Inspector Lynley, Father Ted, Sunshine, Saving Private Ryan, Nuremberg, Friends and Crocodiles.
Your filters will appear in here. To remove a filter, click the 'x'
Northern Irish, Southern Irish
Commercial, Straight, Warm, Friendly, Resonance, Rich
Commercial, Bright, Genuine, Natural, Relaxed
Documentary, Smooth, Engaging, Mid Range
Commercial, Cool, Resonance, Dramatic
Character, Comedy, Distinguished, Nerdy, Posh, Quirky
Audio Book, Characters, Conversational
Commercial, Fast, Friendly, Upbeat
Commercial, Serious, Conversational, Edgy
Commercial, Upbeat, Friendly
Commercial,Warm, Informative, Conversational, Natural
Commercial, Informative, Mellow, Warm
Commercial, Matter Of Fact, Agitated, Moaning
Commercial, Slow, Mellow, Smooth
Commercial, Hick, Cowboy, Cool, Relaxed, Laidback
Commercial, Narrative, Smooth, Warm, Resonance
Commercial, Endline, Fast Read, Hard Sell
Commercial, Friendly, Comedy, Refreshing, Charming
Sony Network Media Receiver
Commemrcial, Hard, Upbeat, Cool
Commercial, Upbeat, Hard, Loud
Commercial, Comedy, Sarcastic, Upbeat
Legal, Speed Read, Fast Paced, Quick, Upbeat
Corporate, Serious, Soft, Smooth, Soft
Making Phantom Of The Opera
Documentary, Narration, Informative, Mid-range
Promo, Hard, Mellow, Grand, Intense
Commercial, Character, Fast, Chirpy, Friendly

Acting