The link has been emailed to people on your list.
You can close this window by clicking "ok" below. From there, you can continue to view this artist, or leave the page.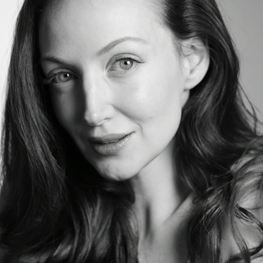 Warm, Smooth, Natural and Authoritative. 25 - 40
About Olivia
An accomplished London born actress, Olivia has an unusually soft authority to her voice. Both reassuring and Honest.
Olivia's Credits
Genesis
Indian Summers
Breakdown
Mr Nice
Stardust
Your filters will appear in here. To remove a filter, click the 'x'
Showreel, Commercial, Narrative
RP ('Received Pronunciation')
Commercial, Warm, Conversational, Reassuring
RP ('Received Pronunciation')
Commercial, Natural, Smooth, Relaxing
RP ('Received Pronunciation')
Commercial, Natural, Chatty, Every Woman
RP ('Received Pronunciation')
Commercial, Upbeat, Energetic, Natural
RP ('Received Pronunciation')
Commercial, Slow, Articulate, Smooth, Rich, Warm
RP ('Received Pronunciation')
Commercial, Friendly, Cheerful, Conversational
RP ('Received Pronunciation')
Commercial, Sexy, Slow, Sultry, Seductive, Smooth
RP ('Received Pronunciation')
Commercial, Fast, Conversational, Chatty
RP ('Received Pronunciation')
Commercial, Conversational, Smooth, Natural
RP ('Received Pronunciation')
Commercial, Bright, Informative, Clear
RP ('Received Pronunciation')
Commercial, Sexy, Sultry, Seductive
RP ('Received Pronunciation')
Commercial, Light, Natural, Relaxed, Conversational
RP ('Received Pronunciation')