The link has been emailed to people on your list.
You can close this window by clicking "ok" below. From there, you can continue to view this artist, or leave the page.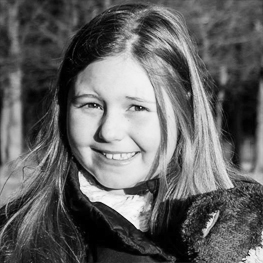 Sweet, Cheeky, Funny and Intelligent!
About Annie
Annie is 10 years old from Saffron Walden, Essex. As she is under 16 years old, we would need around 5-10 working days to obtain a childs licence.
Annie's Credits
Persil TV Commercial (Voice)
Cancer Research Radio Commercial
Ancestry.co.uk TV Commercial (Visual)
Space Interview with Jon Culshaw (Voice)

Your filters will appear in here. To remove a filter, click the 'x'
Commercial, Young, Bright, Light
Commercial, Child, Defiant, Character
Commercial, Bright, Young, Light
Audio Book, Narration, Narrative, Character, Fun, Bright, Energetic
Commercial, Young, Child, Friendly
Annie Furlong asks Jon Culshaw
Interview, Natural, Young

Commercials